Van Lam's Girlfriend Flaunts Juicy Peach-Like Booty in a Sizzling Bikini"
Bùi Thị Yen Xuan, the long-time girlfriend of goalkeeper Van Lam, recently set the internet ablaze with her sizzling beachside photos showcasing her peach-like booty.
Yen Xuan (born in 1991) has been in a long-term relationship with goalkeeper Dang Van Lam. She currently works and resides primarily in Ho Chi Minh City. Thanks to her disciplined training regime, Yen Xuan possesses an exquisite figure with captivating curves.

On her personal page, Yen Xuan frequently shares scorching hot photos flaunting her tantalizing physique in eye-popping bikinis. Just recently, on her Facebook page with over 50,000 followers, Yen Xuan posted a picture wearing a thin áo dài (traditional Vietnamese dress) with a tiny bikini underneath, posing by the seaside. Even in this "half-covered, half-revealing" outfit, Van Lam's girlfriend manages to exude sensuality.

What makes Yen Xuan particularly alluring is her hourglass figure. Alongside her slender and graceful upper body, this WAG born in 1991 possesses a derriere that is absolutely "peach-like" and irresistibly sexy.
Yen Xuan in a revealing áo dài, showcasing her captivating physique by the beach.

Yen Xuan exuding allure with her peach-like booty.

The photo of Yen Xuan received numerous likes and comments from internet users. Fans couldn't help but shower her with compliments about her "bewitching body." Comments such as "Absolutely mesmerizing," "You look stunning," "Exquisite beauty," "Too sexy," "Jaw-dropping curves," and more flooded the comment section.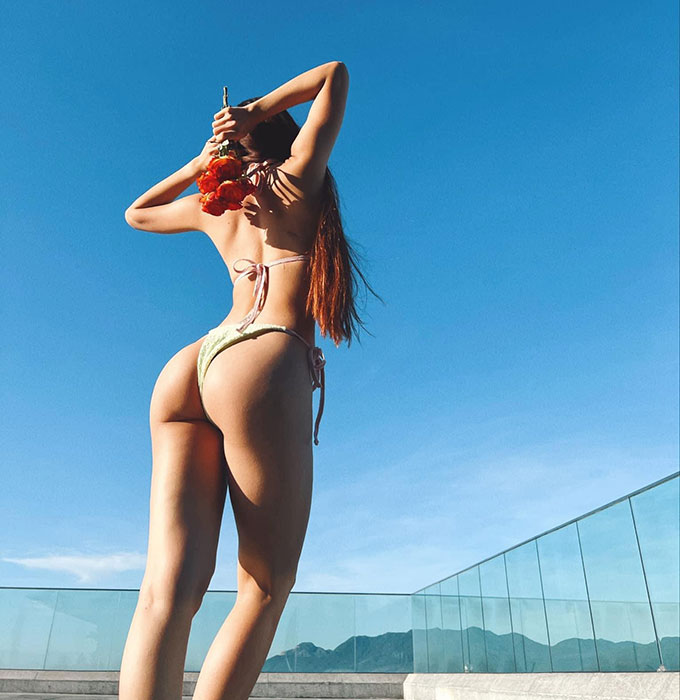 Dang Van Lam and Yen Xuan were rumored to be dating since September 2018. Although they have never officially confirmed or denied their relationship, the couple discreetly interacted with each other on social media. Yen Xuan occasionally appears in the stands during matches in Thailand, Japan, and currently attends V.League games to support goalkeeper Dang Van Lam whenever he takes the field.

Recently, after 5 years of dating, the goalkeeper born in 1993 subtly announced his relationship with girlfriend Yen Xuan on his personal page. The couple is currently enjoying their happy days together, albeit without the same level of attention as other couples in the Vietnamese football scene.

Van Lam's girlfriend boasts a scorching hot and mesmerizingly beautiful body