The Girl with a Golden Body Ratio and a Beautiful Face: Where Does It Come From?
Bora Kim, the famous South Korean model, is renowned for having the most beautiful figure in the land of Kim Chi.
With a height of 1.67m, a perfect 9:1 body ratio, and a flawlessly attractive face, Bora Kim is often referred to as the "goddess from a comic book" and the "most beautiful model in South Korea." Her slender S-curve waist, well-defined square shoulders, peach-shaped hips, and captivating bosom have garnered significant attention.
Currently, Bora Kim works as a model for advertisements, a fitness coach, and a creative content creator on social media platforms like YouTube and Instagram, where she shares vlogs about everyday life and beauty tips. Additionally, due to her stunning physique, this hot girl also works as a stunt double for Suzy, Park Shin Hye, Lee Bo Young, and others.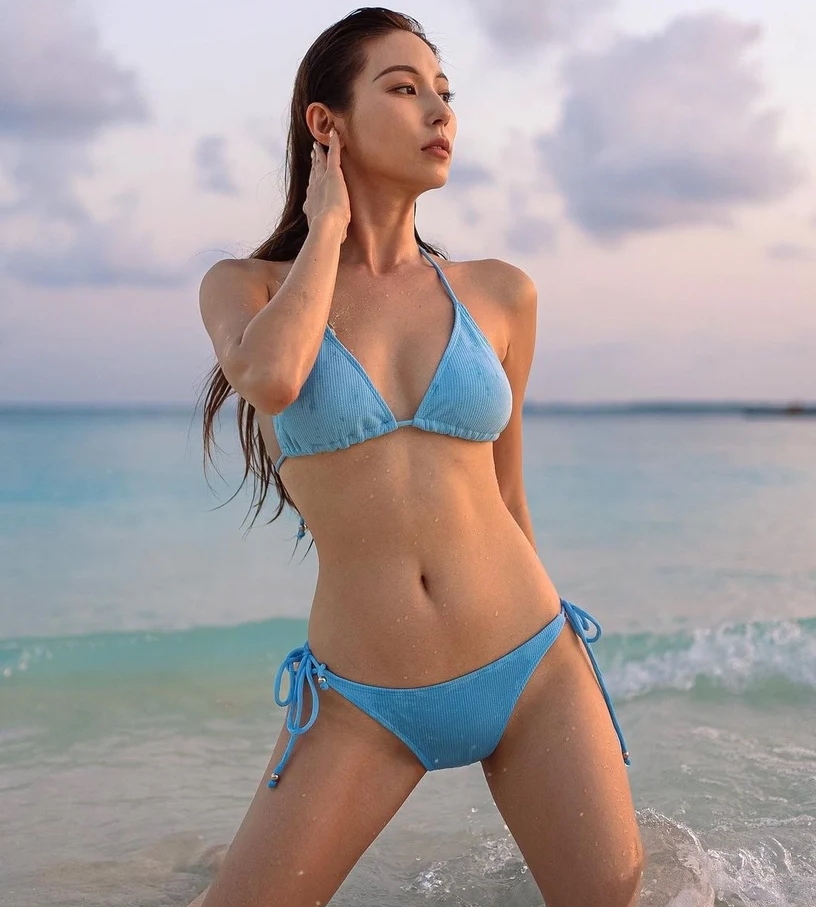 It's worth noting that Bora Kim's physique is not solely a result of genetics but also a product of her dedicated training. She regularly visits the gym to maintain a firm and fat-free body. Her upper body focuses on the back and arms, while the lower body concentrates on the buttocks and legs. For her arm exercises, she utilizes 2kg dumbbells to sculpt well-toned and non-fatty arms. She combines these exercises with others such as Kettlebell squats, Lunge with cross-armed dumbbells, and Cable Crossover.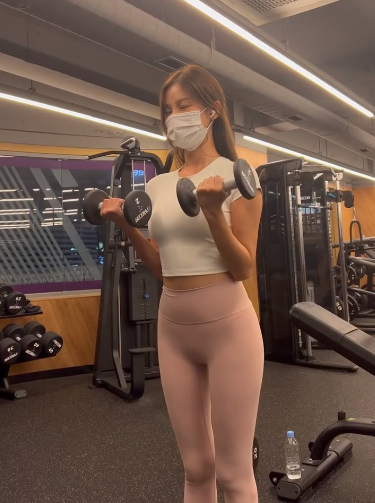 Bora Kim also maintains an active lifestyle by engaging in outdoor activities such as running and cycling, which help burn excess fat, maintain her figure, and relieve stress. Running provides a basic aerobic exercise that engages muscles throughout the body, but for more effective fat burning, she combines running with brisk walking. Adjusting the intensity and rhythm of the exercise can yield better results.
Furthermore, to enhance the body's contours, this female model practices yoga. She shares some exercises on her yoga mat that can be done at home, including neck stretches and hip lifts. These exercises not only stretch the muscles but also help burn calories.
Despite her beautiful appearance, this beauty does not adhere to strict diets. She consumes a balanced diet, focusing on green vegetables, fruits, and an adequate intake of water.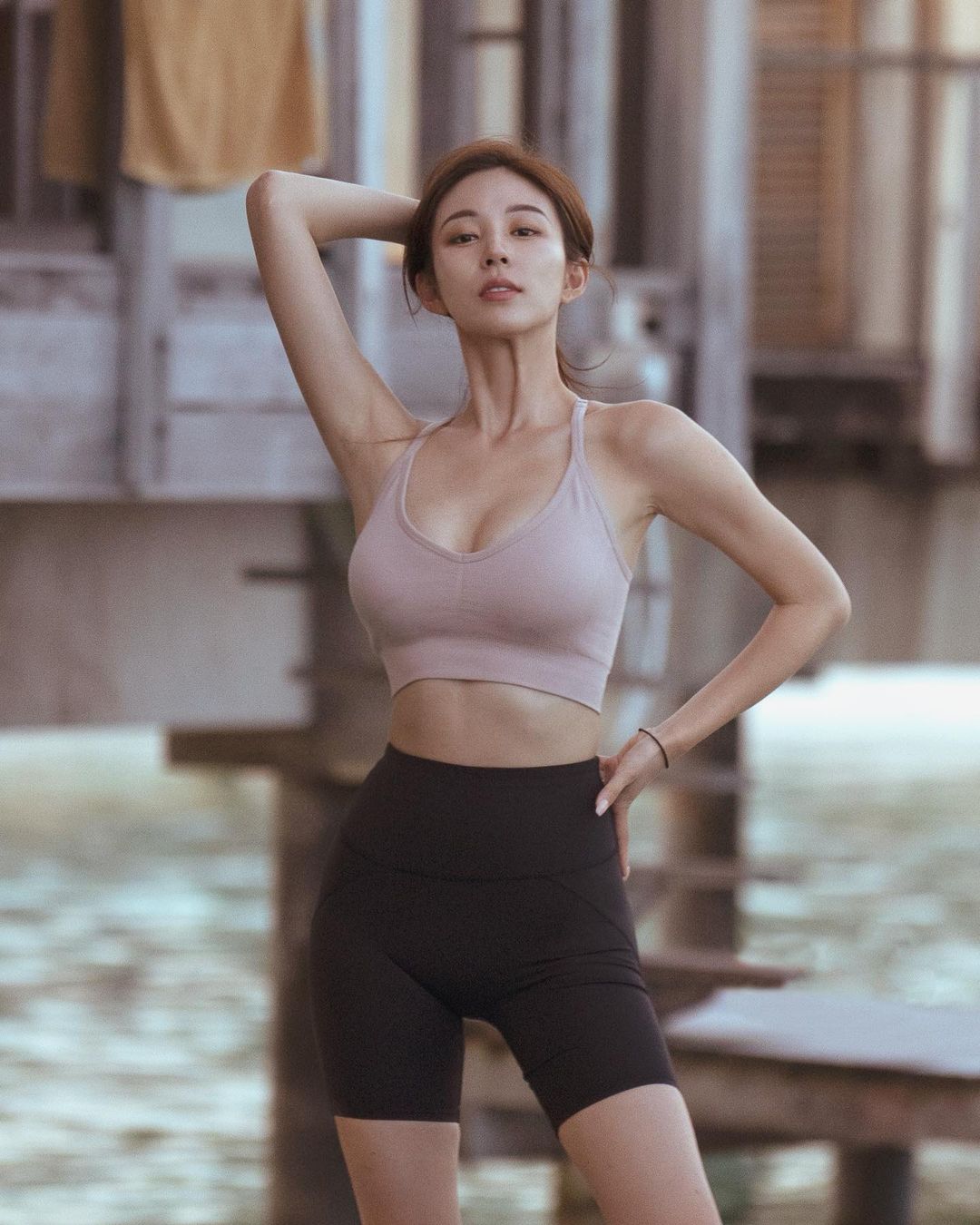 Bora Kim also reveals her daily skincare routine in a YouTube video. Due to her tendency for dry skin, she cleanses her entire face with lotion, then uses serums and moisturizers to provide hydration. Finally, she applies sunscreen. Moreover, she emphasizes that post-workout skincare routines, conducted within 30 minutes, yield remarkable results. This timeframe allows the skin to absorb the products effectively. After cleansing the skin with warm water and gentle cleansers, she applies skincare products to nourish the skin.
With her dedication to training and skincare, Bora Kim has achieved a remarkable physique and radiant skin that sets her apart in the world of beauty.