Kendall Jenner in Summer with Sizzling Red Bikini!
Summer has just begun and Kendall Jenner is 'burning up' every gaze with her blazing red bikini.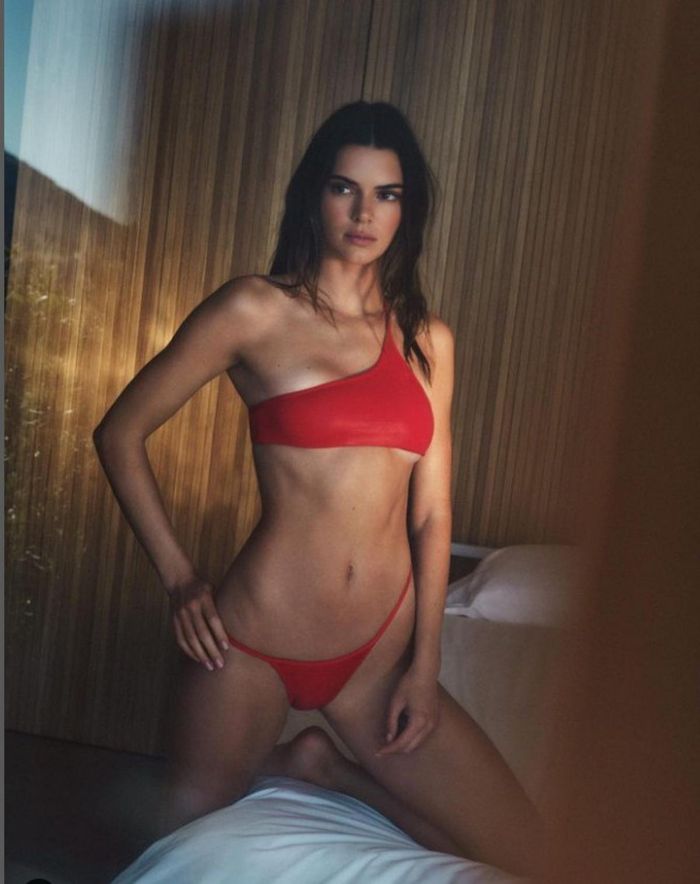 Today, the supermodel Kendall Jenner shared provocative pictures of herself in a fiery red bikini on Instagram. The two-piece swimsuit st ands out with an asymmetrical shoulder, showcasing Kendall's perfect body measurements. In the photos, Kendall Jenner strikes seductive poses on the bed, her face made up in nude tones, creating a dreamy look.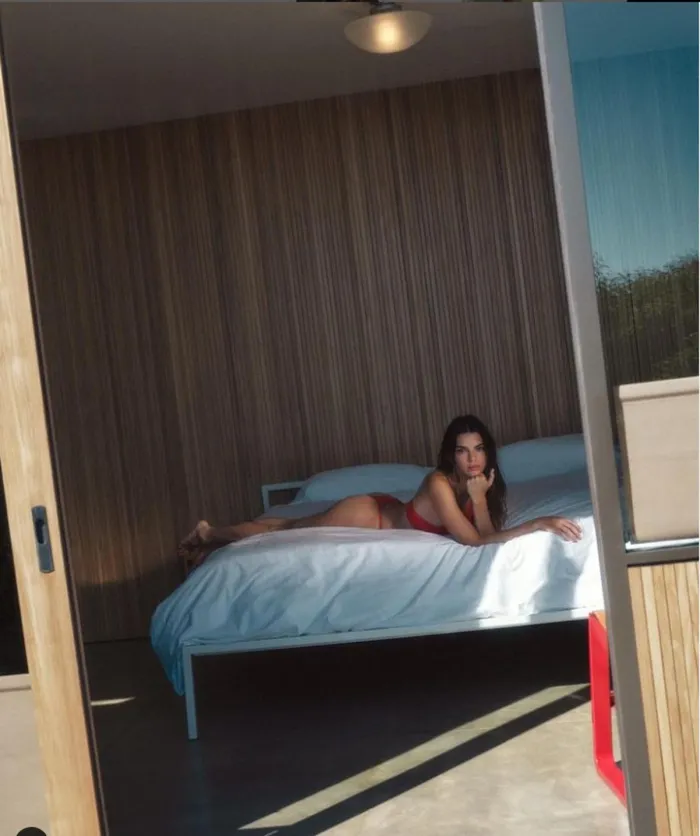 It's not really surprising that Jenner is posting these bikini pictures on her Instagram. Just last month, she shared sunbathing pictures, lounging on a white sandy beach in a black bikini. Kendall Jenner simplified her appearance, choosing only a cherry red baseball cap from Ralph Lauren. Additionally, the supermodel also carried a cream-colored ceramic bottle with the number 8 on it, one of the products from her own 818 tequila line.
Born in 1995, Kendall Jenner is an American model and reality TV actress. With her enchantingly beautiful face and standard figure, she is the top choice of brands such as Chanel, Balmain, Tommy Hilfiger, and Esteé Lauder. Currently, she is a standout among young models of contemporary fashion and continuously ranks on the list of the world's most seductive women.