Former Southampton Star's Wife Wears Delicate Bikini on a Cruise
Viktoria Varga shines in a bikini, flaunting a model-worthy figure. Fans are once aga in mesmerized by the impressive appearance of Graziano Pelle's wife.
With 604,000 followers on Instagram, Varga shares impressive photos from her summer vacation in Dubai. The Hungarian model confidently showcases her body curves in swimwear from VAMA, a swimwear brand she co-founded in 2021.
Varga stuns fans with a provocative silver bikini set.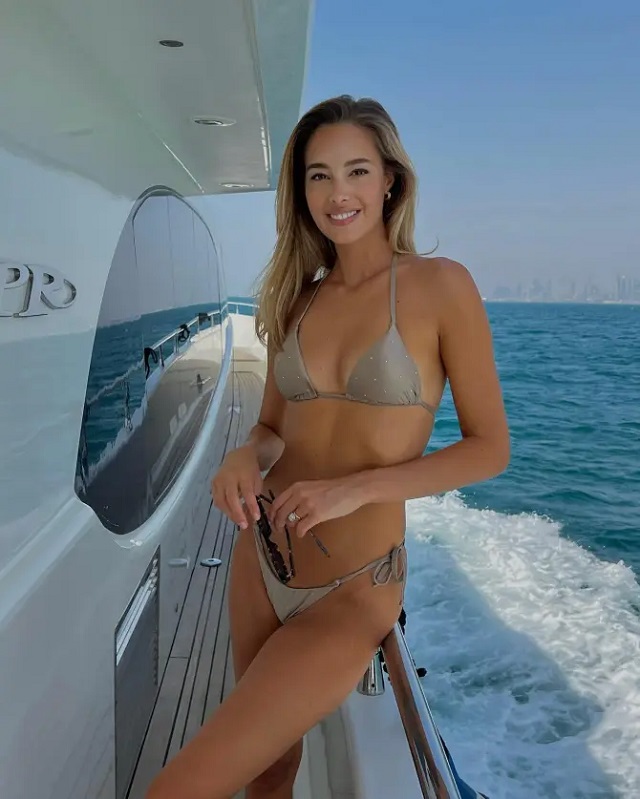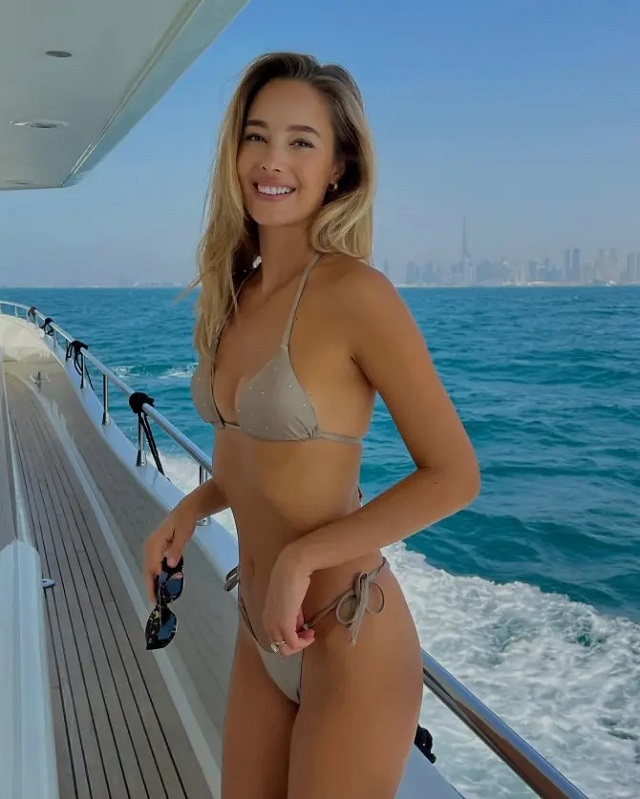 She often wears bikinis designed by her own fashion brand.
Wearing a mesh dress and black sunglasses, Varga exudes a glamorous aura on the cruise.
In the comments section, fans admire the 31-year-old model's physique. "Unbelievably stunning," "perfect beauty," and "speechless" are some of the comments from fans.
Standing at 1.75m tall, Viktoria Varga possesses a sharp face and a supermodel figure. She represents various famous fashion brands and owns her own swimwear brand.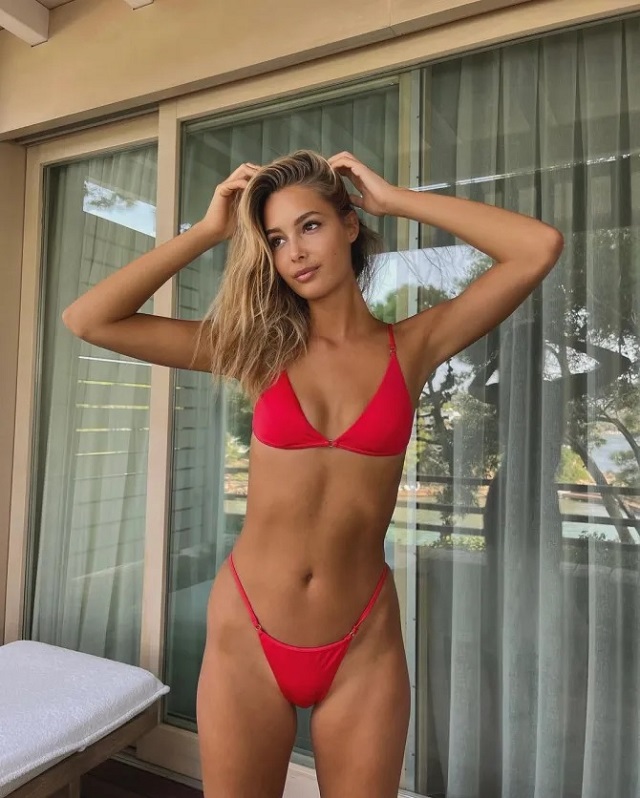 Varga is no stranger to striking poses in bikinis.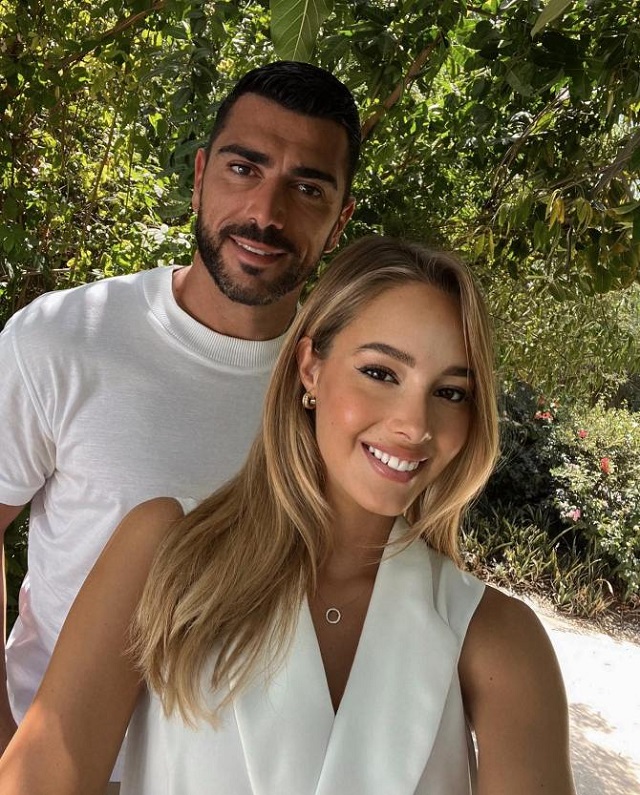 Varga and Pelle have been together for 10 passionate years but got married only last year. The Italian forward is currently looking for a new club after parting ways with Parma in 2021.