Beauty Queen Ky Duyen Flaunts Most-Featured Body Part After Weight Loss
In a world where social media once poked fun at her curves and weight struggles, Ky Duyen now shines with a figure that's simply "the talk of the town."
Born in 1996 in Nam Dinh, Nguyen Cao Ky Duyen won the title of Miss Vietnam 2014. She's not only impressed with her ever-growing beauty and grace but also boasts a flawless physique with measurements of 86-59-89 cm. Moreover, Ky Duyen has become a sought-after model for numerous designers, gracing fashion shows and taking on roles as a judge and guest in various entertainment programs.
Frequently targeted by online critics for her chubby physique and weight fluctuations, Ky Duyen, as a food enthusiast herself, admits that maintaining her figure is no piece of cake. However, she's managed to strike a balance, even when cravings hit. She indulges just enough to savor the taste, avoiding the pitfalls of derailing her hard-earned exercise efforts.
At present, her measurements stand at 86-59-89 cm.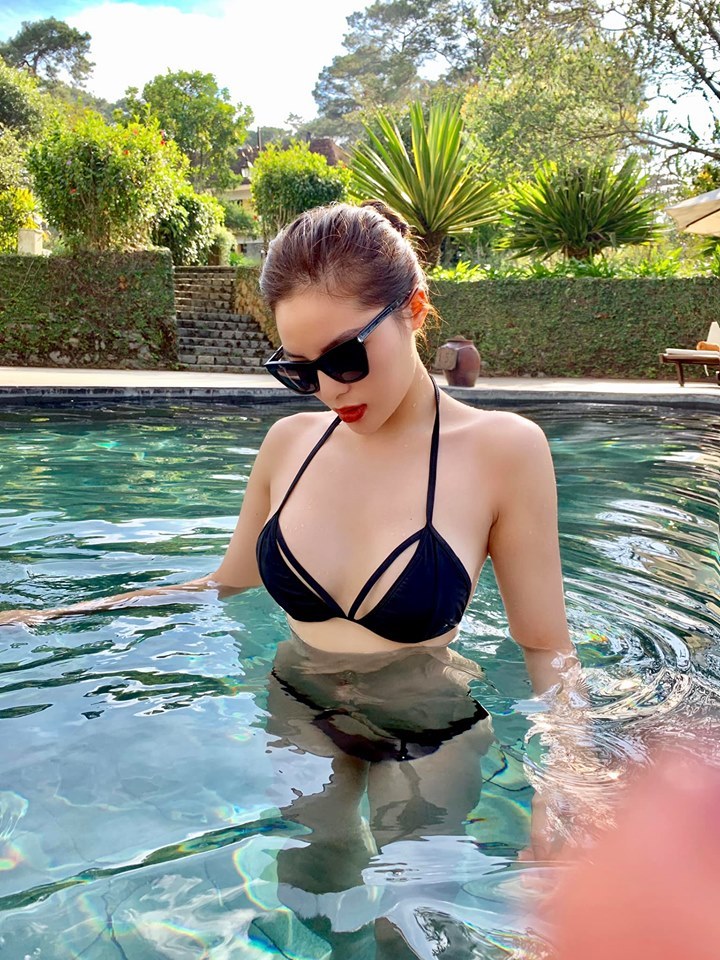 "Who can resist delectable dishes? Yet, indulging excessively leaves me feeling drained. After getting accustomed to healthy eating, I no longer crave indulgent treats," Ky Duyen shares with a chuckle.
Since late 2021, the beauty queen has adopted a healthier eating routine, favoring steaming and boiling over frying, reducing the use of excess oils and spices. While she hasn't completely ditched carbohydrates, she's cut down and often opts for alternatives like corn, sweet potatoes, oats, and brown rice. Additionally, Ky Duyen drinks 2 to 4 liters of water daily, complemented by low-sugar smoothies and fruits. Protein-rich sources in her diet include eggs, seafood, and lean meats.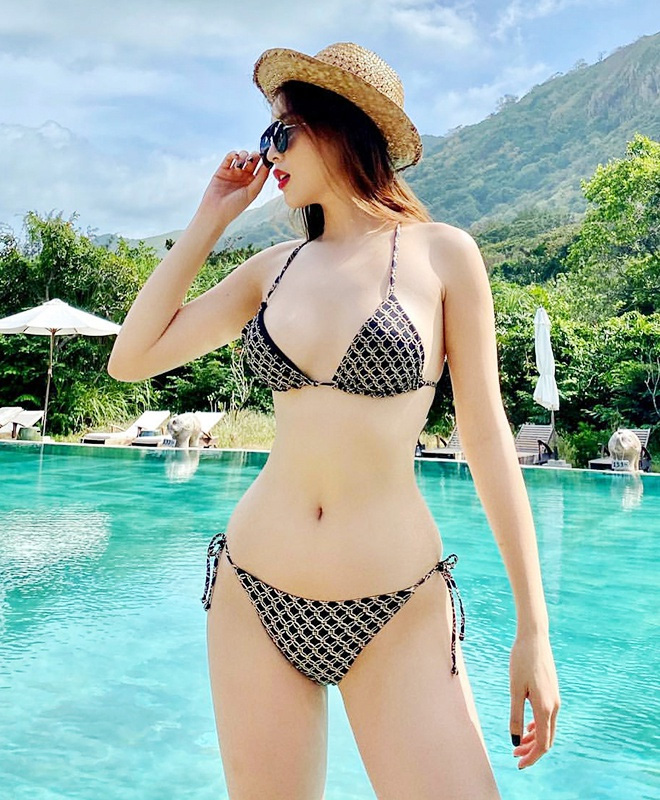 As time has passed, her allure and charm have only grown stronger.
Following disciplined dietary choices and daily cardio workouts, Ky Duyen achieved her dream body measurements without resorting to any drastic alterations. This period, she says, is when she feels most beautiful since her crowning as a beauty queen.
"Every girl desires beauty, but don't let that pressure overwhelm you. For anyone, adjusting diet and exercise can promote health. If you have the determination, you can shape your body into something beautiful. As for me, a natural desire emerged to refine my figure at a certain point—strictly gauging my potential, striving for a healthy and slender build," she reveals with a wink.