4 women were beaten by a group of men, forced to stand in the middle of the street and naked for an hour! A lot of people watched but no one came to help them
admin
December 11, 2021
1486
Although many people witnessed the incident, no one stood up to stop the aggressive actions of the group of men.
According to Times Of India, the incident happened on December 6 at a crowded Bawa Chak market in the industrial city of Faisalabad, Punjab province, Pakistan. Four women, including a teenager, were stripped, beaten, and even filmed by a group of men on social media. The reason is said to be because they think the girls above intend to steal things in the grocery store.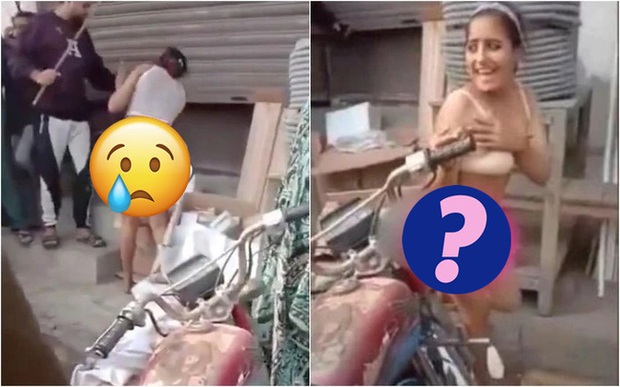 Video circulating on social media shows four women surrounded by a large group of men, with one of the victims trying to escape but being grabbed by the neck and thrown to the ground. Someone was dragged by the hair. After that, the female continued to be stripped of her clothes by the male group, wearing only bras in the presence of many people around.
The victims showed fear, begged, and tried everything to cover themselves, but were dragged away. Although many people witnessed the incident, no one stood up to stop the aggressive actions of the group of men. Not stopping there, after being robbed and beaten, the victim continued to be caught naked on the street for an hour before the police arrived. It is difficult to understand that despite such humiliation, one of the two victims smiled in a strange way.
Immediately after the video went viral, the police investigated and arrested five men on charges of torturing, stripping, and filming humiliating women.
According to Faisalabad Police (CPO) representative, Mr. Mohammad Abid Khan, raids are underway to arrest more people involved in the unfortunate incident.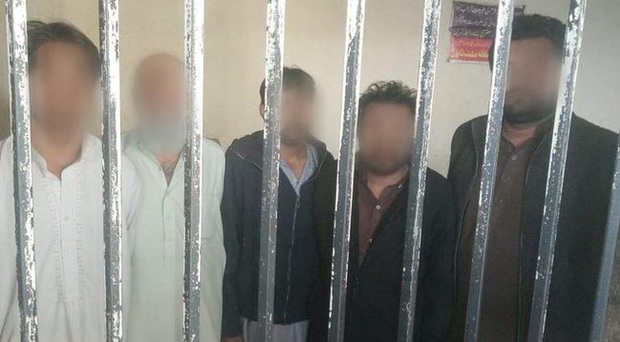 The four suspects have been named Saddam, the owner of the Usman electrical store, along with his employees, Faisal, Zaheer Anwar, and Faqeer Hussain, the owner of a grocery store, and 10 other unidentified suspects.
The suspects have been charged under various provisions of the Pakistan Penal Code such as assault or offenses of using force against a woman and stripping the victim of her clothes, insulting modesty or harassing sex, riots, and illegal gatherings…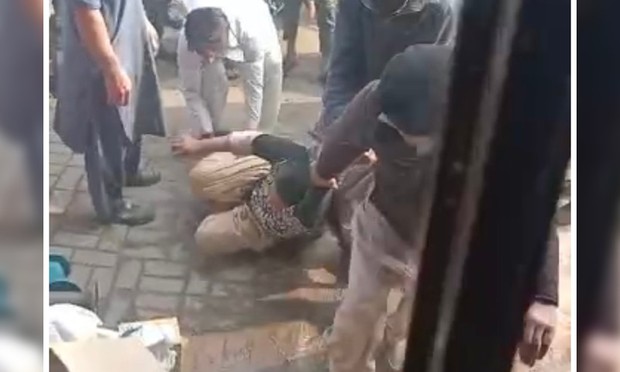 In her testimony to the police, one of the four women explained that she was a garbage picker herself. She went to Bawa Chak market with 3 other women to collect garbage around 10:30 am on December 6.
While working, they felt thirsty, so they went to a bar to invite them to drink. They asked a man, named Saddam, the owner of the electronics store Usman, for a bottle of water.
However, Saddam began shouting at them, accusing them of entering his shop with the intention of stealing. Then, other men heard the screams and rushed to attack the group of women, although they did not know what was right or wrong.